Upgrade
Game show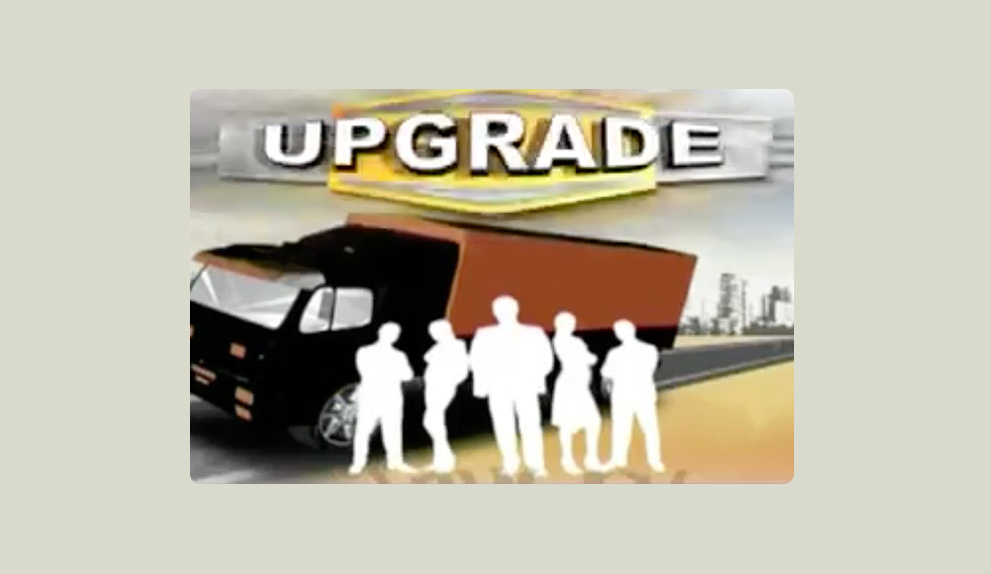 There is someone at your door. You open it, and you find a man standing there.
He asks: "Would you like to upgrade your TV? Your dishwasher? Your entire living room?"
You say "of course!" You decide to play but there is a catch - you will now have to answer a few trivia questions.
If you answer them correctly, the UPGRADE team will replace your old home appliances with brand new ones.... But if you lose, you'll lose it all - including the products you already own!
Are you ready to be left without a dishwasher, your TV set or your entire living room?? In each episode the UPGRADE team will enter 2 households and play the game with them.
It can be with a group of young bachelors or a big family in the middle of having their dinner – it is always by surprise and unexpected.
Created by: Gili Golan, Saar Brodsky, Rodrigo Gonzales.
Broadcast: Telemadrid, ShopTime, ItaliaUno, TV2, Channel V, Peretz, TV Barrandov, Channel A, TSR, Prima TV, TV2, Viasat 3, TV-JOJ, Sun TV, CCTV2, Imedi TV, TV3, Show TV, Canal 10, TV3
Country of Broadcast: Spain, Brazil, Italy, Norway, Canada, Russia, Czech Republic, South Korea, Switzerland, Romania, Denmark, Hungary, Slovakia, India, China, Georgia, Estonia, Turkey, Uruguay, Latvia